5
8
403-217-3933
https://www.linkedin.com/in/teriannbegin
https://www.facebook.com/teriann.begin
206, 2411 - 4TH STREET N.W.

Calgary

,

Alberta

T2M2Z8
Real Estate Reviews
$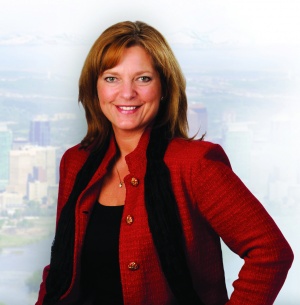 Teri-Ann Begin
Phone: 403-217-3933
Cell: 403-217-3933
Pager: 403-217-3933

8 Recent Reviews
REALTORS® LOGIN
Share Profile
Teri-Ann Begin REALTOR®
First Licensed
: 1988
Joined Office
: 1990
Specialties
: Residential & Condominiums
Specialties
: Relocation
Clubs
: RE/MAX Platinum Club
Awards
: RE/MAX Hall of Fame
Awards
: CREB Award Of Merit
Awards
: CERC Meritorious Service Award
Awards
: RE/MAX Lifetime Achievement Award
Language
: English
Language
: French
RE/MAX Real Estate (Central)
206, 2411 - 4TH STREET N.W. Calgary, Alberta T2M2Z8

Calgary Real Estate
Calgary real estate agents top Calgary REALTORS® at RE/MAX Real Estate (Central) offer in depth knowledge LOCAL Calgary real estate markets, contracts, pricing, marketing and overall negotiation skills. IF buying or selling Calgary real estate, you can expect expert advice, high quality service, straight forward communication plus attention to detail. Find single family homes,
golf courses
, Condos, Vacation & Resort,
builders
, Multi-Family, Investments,
foreclosures
, Acreages,
associations
, Business Opportunities, Land, Office, Condominiums, Farm & Land, International, Horse Property, Lake Homes, Military, New Construction, Farm/Ranch, Industrial, Relocation, Buyer Brokerage, Luxury Homes, First Time Buyers Calgary real estate.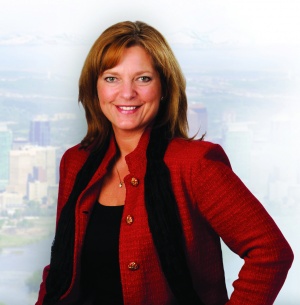 Phone:403-217-3933
Fax: 403-592-7896
Cell:403-217-3933
Pager: 403-217-3933
RE/MAX Real Estate (Central)
206, 2411 - 4TH STREET N.W.
Calgary,AB
T2M2Z8
3467 Views

5
8
Clive Lawrence
October 21st 2019
Reals Estate transactions are things that the average person does quite infrequently - four or five times in a lifetime perhaps. Teri-Ann is effective at filling the gaps in your knowledge while running the gauntlet on pricing and placement. You will likely never go to another agent after you've worked with her - she is that good.
5.0000
5
---
Vita K
June 1st 2017
You would think selling a house is a stressful process, but Teri-Ann and her team make it anything but! Teri-Ann offers a service unlike any other realtor we've ever heard of. From the professional stager that she hires to help stage your home, to the professional photographer that takes beautiful pictures of your home, every step of the process is stress-free, professional, and fun! Having a little one at home, we were obviously worried about being inconvenienced with showing times, but not once did it disturb our daily lives. Through an automated booking system, we decided what showings we wanted to accept or decline via text message. It doesn't get any easier than that. The outcome of selling our home was beyond our expectations. Not only did we get 5 offers the day it went on the market, the entire sale was finalized in less than a week! We have and will happily recommend Teri-Ann and her team to anyone looking for a professional realtor. When you're her client, she doesn't just make it a point to stay connected, it's just what she does. We appreciated the communication and the way she makes every client a priority, no matter how big or little your house may be.
5.0000
5
---
Tim Z.
June 1st 2017
"If you are looking for a Real Estate Agent that guides you from your first thoughts of selling your property through to the final day of signing for a sale or the day of possession for a house for your future Teri-Ann is the professional you need. Selling or buying a property can be emotional and extremely personal. Teri-Ann is personable, concerned about what you think and listens to you to provide the best service possible. I will always use Teri-Ann for my real Estate needs."
5.0000
5
---
Graeme and Judy S.
June 1st 2017
From our first contact with Teri-Ann we knew that we were working with a professional realtor. Teri-Ann was quick to help us identify the type of property we thought we were looking for, but was experienced enough to help us find the property that really suited us. We relocated from the Maritimes to Calgary in 2012 and had initially decided to rent rather than buy. We felt that we wanted to experience the city before making such an important commitment, however, we did want to see the different parts of the city and this is where Stephanie stepped in. Stephanie patiently showed us around the city's various neighbourhoods and gave us excellent information about them all. This helped us to narrow down on where we would want to buy once the rental contract was over. The rental was going well until June 2013! Elbow Park was not the place to be living during the flood and we then needed a home to live in. Teri-Ann patiently took us around our chosen neighbourhoods in the city and gradually helped us make the important decisions. She understood what we, as buyers, wanted to know and she worked tirelessly to make sure we received the best deal on our purchase. The day we closed on the sale she greeted us with a wonderful smile, a hug and the most beautiful basket of goodies, which included just the right things you needed when all your belongings were still in storage! Thank you Teri-Ann and Stephanie for helping us make the right choices. Your warmth and kindness were so very much appreciated.
5.0000
5
---
Karen D
June 1st 2017
Just wanted to send one last thank-you for your tireless efforts and collaboration on finding the right house for me last summer. Although only a small bungalow, it is the perfect fit for me and I am absolutely loving it! I really appreciated the excellent communication skills and professionalism both you and Teri-Ann showed. That along with the knowledge that you shared eased the somewhat unpredictable climb of selling and buying property in Calgary! Teri-Ann-thanks so much for helping me with the sale of the condo -it was critical that I sell quickly, and for a fair price, last spring and that's what you helped me do. Merry Christmas!!
5.0000
5
---
Karen C
June 1st 2017
We have the privilege of knowing Teri-Ann Begin personally and professionally since 2005. During which she has sold two of our homes and have helped in purchasing one. As we all know, these are stressful times for people when making such large decisions, Teri-Ann helps to allieviate your fears. She is extremely professional, respectful, honest and truly wants what's best for her client. For our last sale we were living abroad and Teri-Ann did weekly phone updates with us and kept us grounded. We are still living abroad and at some point plan on returning to Calgary and we will be contacting Teri-Ann to help us find our next home. We would highly recommend Teri-Ann to help you with buying or selling your home. 
5.0000
5
---
Charity R
June 1st 2017
Hi Teri-Ann,   This is an overdue note to formally thank you, and your team, for helping me in my first experience of selling a home. From the time of our first meeting, you showed professionalism and integrity. You walked me through every step of the process so I wouldn't be surprised. You recommended things that I could do to help with the sale. Your guidance in getting the condo ready and following through on the work details was extraordinary.   You and your staff were quick to return emails and delivered personal service that neutralized a stressful situation. Throughout the entire course you and your team have given me the support I needed to finalize the sale. I was indeed, fortunate for being assigned to you as my agent. I wish that Weichert would recommend you to potential sellers because I truly believe that you have the best interest at heart in helping your clients.   Again, thank you for your dedicated help. It has been a blessing to work with you and your team.
5.0000
5
---
Robert
June 1st 2017
Teri-Ann for all your home buying and selling needs.
5.0000
5
---



Teri-Ann Begin currently has no videos to share.




Calgary real estate advertising directory of agents specializes in real estate for sale, Single Family Homes, Condos, Vacation & Resort, Multi-Family, Investments, Foreclosure Property, Acreages, Business Opportunities, Land, Office, Condominiums, Farm & Land, International, Horse Property, Lake Homes, Military, New Construction, Farm/Ranch, Industrial, Retail, Property Management, Relocation, Buyer Brokerage, Luxury Homes, First Time Buyers, Rentals, Calgary real estate advertising.
Data is supplied by Pillar 9™ MLS® System. Pillar 9™ is the owner of the copyright in its MLS® System. Data is deemed reliable but is not guaranteed accurate by Pillar 9™. The trademarks MLS®, Multiple Listing Service® and the associated logos are owned by The Canadian Real Estate Association (CREA) and identify the quality of services provided by real estate professionals who are members of CREA. Used under license
Covid 19 real estate news Updates 2021
Updated: February 27th 11:25pm